A smooth coconut custard with a beautiful looking jamun sauce. The jamun sauce has mild flavors of cardamom and rose water.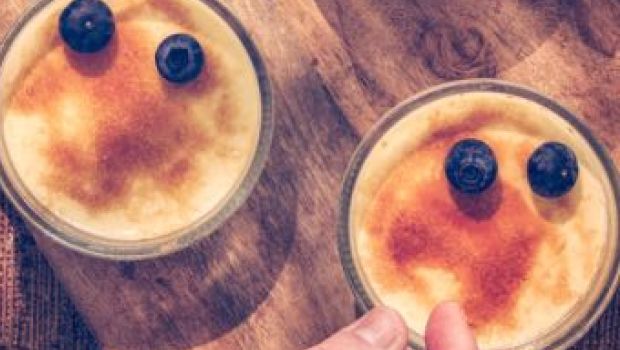 Ingredients
250 ml coconut milk
4 eggs
100 gm castor sugar

For the jamun sauce:
250 gm sugar
250 ml water
6 pc cardamom
200 gm jamun berries
2 Tbsp rose water
How to Make Coconut Custard with Jamun Sauce
Combine all the custard ingredients.
Mix well and strain.
Bake in an oiled dish at 170 degrees C for 30-40 minutes.
To make the jamun sauce:
Pepare sugar syrup with sugar, water and cardamom.
Add the berries into the syrup and simmer until soft.
Strain through a sieve.
Flavour with rose water and cool.
Serve the coconut custard along with jamun sauce.